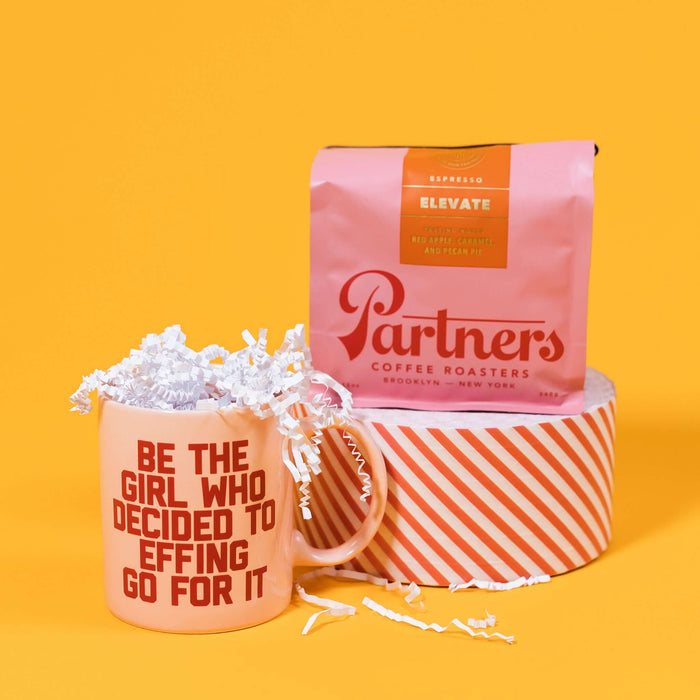 Be The Girl Coffee Gift Box
Get ready to treat yo' self with our epic coffee and mug treat box! We've brewed up a seriously addictive selection of top-notch, ethically sourced coffee blends that'll have you jump-starting your day like a champ. And the best part? This vintage inspired Be The Girl mug is the daily reminder we could all use and is certain to make your sipping experience totally Instagram-worthy. So grab your comfiest PJs, get cozy, and let's caffeinate and elevate your mug game like never before!
Box includes:
 Be the girl who decided to effing go for It Mug- 12 oz mug 
Partners Coffee- Elevate Blend- A new espresso project comprised of a rotating single country focus from Central and South America. Elevate is complex with a sweet acidity and velvety mouth-feel. Crisp apples and caramel sweetness make for the perfect pairing with milk. 12oz. bag.