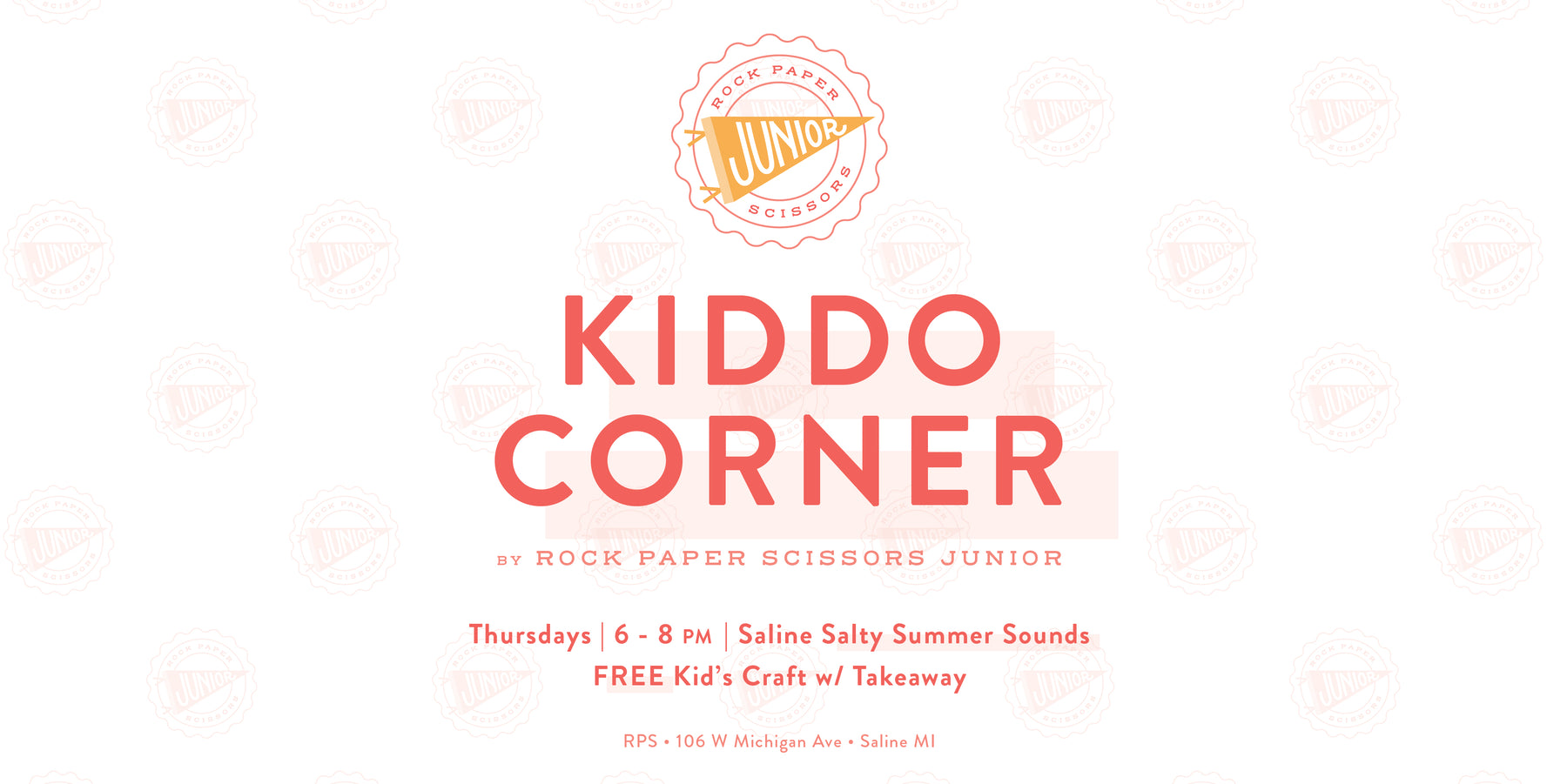 Kiddo Corner at Salty Summer Sounds
Join us each Thursday for dancing in the street (or watching other people dance in the street)! From 7 - 9, Saline Main Street presents a FREE concert series: Salty Summer Sounds.
From 6 - 8 on these days, stop by to RPS Saline with your kiddo for a FREE take-away craft! We're kicking off this week with sidewalk chalk, pirate eye patches, and No Laws Claws for the grown folk. Next week, come by to make loom bracelets!
Keep your eyes peeled on our social or subscribe to our event calendar for updates!