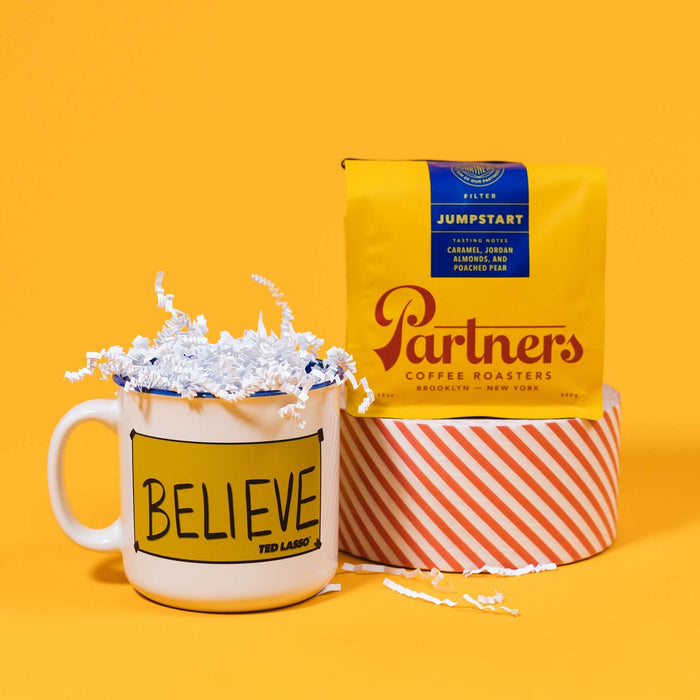 Ted Lasso Inspired Believe Gift Box
Get ready to experience the Ted Lasso-approved coffee & mug treat box that'll have you feeling as cheerful as Coach Lasso himself! We've brewed up some "Believe"-worthy coffee blends that'll kickstart your day with an enthusiastic boost, just like Ted's relentless optimism. And to channel your inner AFC Richmond spirit, we've included a mug that'll make you feel like you're part of the team. So, grab a cuppa, have a laugh, and remember, with this treat box, you'll be saying "Football is life" and "Coffee is life" in no time!
Box includes:
Believe Ted Lasso 15 oz mug 
Partners Coffee- Jumpstart Blend- Jumpstart is a versatile blend of Latin American coffees with a rich, decadent flavor profile. Jumpstart is full-bodied, with caramel sweetness and notes of Jordan almond and poached pear.