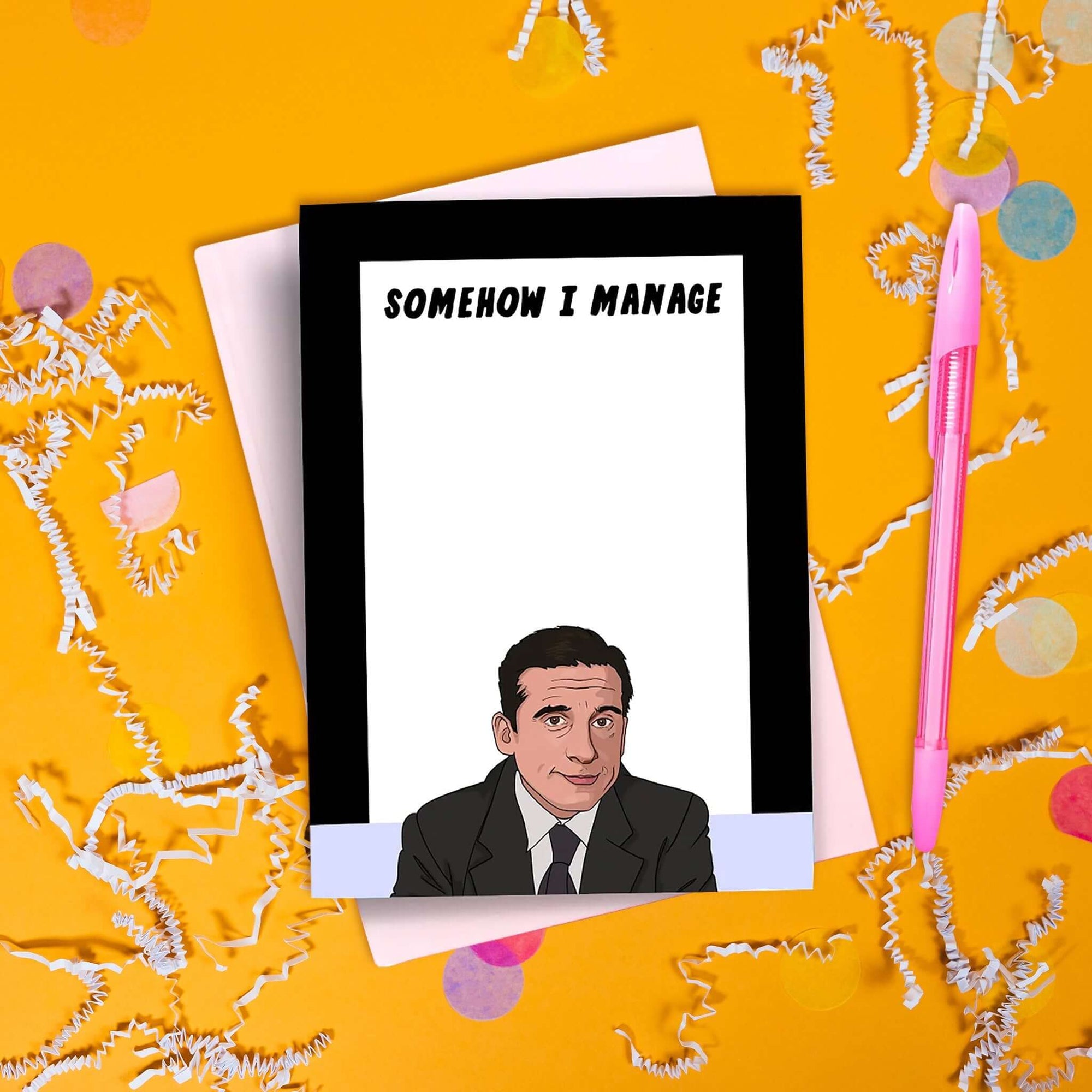 The Office Somehow I Manage Notepad
If Michael Scott can manage, so can you.Measures 5" x 7" and includes 50 sheets. Printed in Toronto, Canada
If Michael Scott can manage, so can you.Measures 5" x 7" and includes 50 sheets. Printed in Toronto, Canada
Contact Us
Please direct all general questions to hello@rockpaperscissorsshop.com
If you'd like to talk to someone on the phone, you may call the Ann Arbor store at 
(734) 531-6264
. Please be aware that store team members will be very equipped to help with questions about in-store shopping, but they may ask you to wait for a call back if you have a website-specific question.
If you have a question about your You Rock Rewards, be it points balance, purchase history, or a request to combine multiple accounts, email claudia@rockpaperscissorsshop.com
For employment opportunities, email lisa@rockpaperscissorsshop.com. Let her know a bit about yourself and whether you're interested in full time or part time employment. Accompany your inquiry with a resume and cover letter.