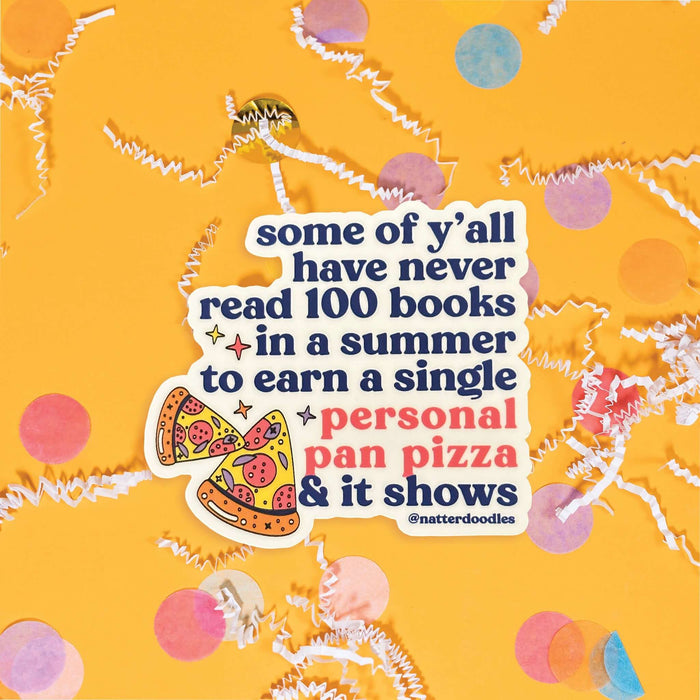 Personal Pan Pizza Sticker
Some of y'all have never read 100 books in a summer to earn a single personal pan pizza & it shows.
Your laptop. Your water bottle. Your car. If they don't stand for something, they'll fall for anything. Or is that people? Hm...

This die cut sticker features Natterdoodles signature hand lettering and design. Made from a durable vinyl with a laminate that protects your stickers from scratching, rain and sunlight. 
Approximately 3 in x 3 in