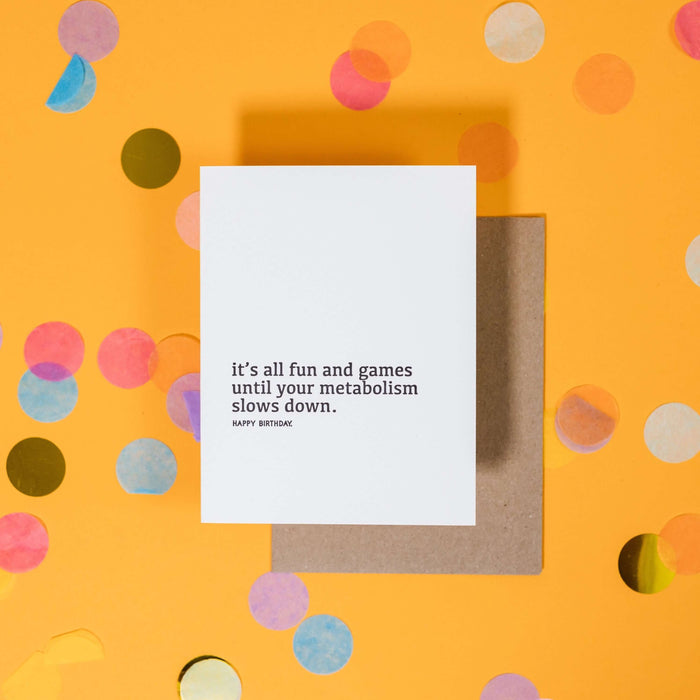 You sure about that? That 3rd sleeve of Oreos may take a year to burn off! Welcome to the hunger games!
A2 letterpress printed card on cotton paper, blank inside, includes matching envelope. Designed and printed in the USA.
STAMP + SEND SINGLE CARD PURCHASES ONLY:  Leave your gift message in the CUSTOM MESSAGE box before adding the card to your cart.