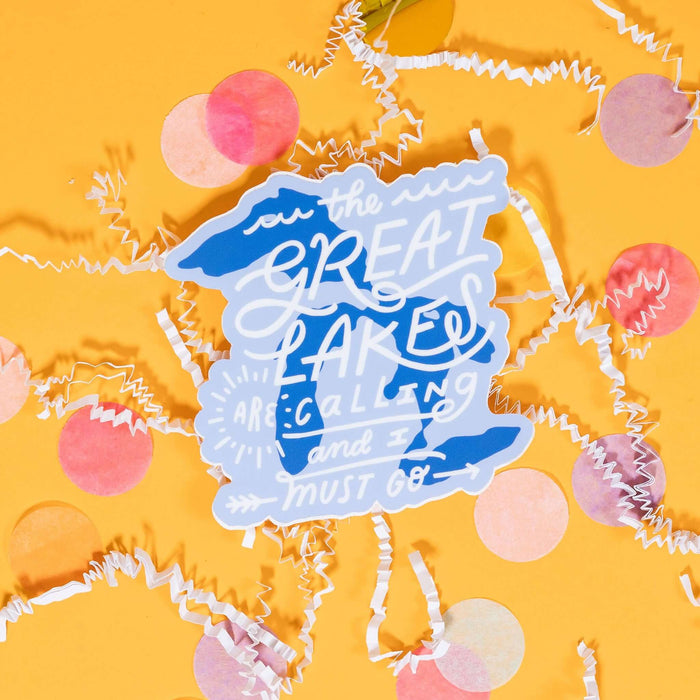 Great Lakes Are Calling Sticker
A perfect excuse NOT to go into work or to load up the car and just drive! The Great Lakes are Calling, You Must Go!
Designed and printed for indoor/outdoor use, this approx. 4" sticker is made from vinyl with a Ultra Violet-resistant laminate, is easily removable, and leaves no residue behind.