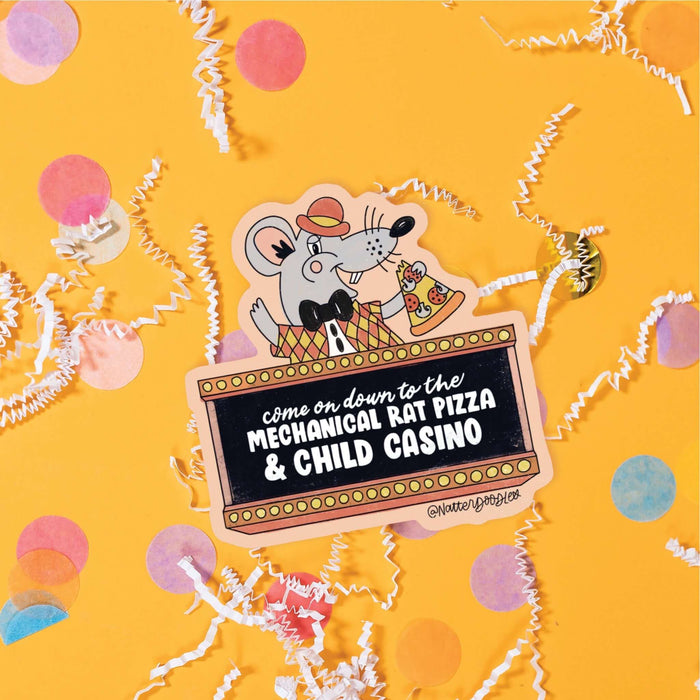 Chuck E. Cheese Inspired Sticker
Inspired by begging our moms to take us to Chuck E. Cheese.
Come On Down to the Mechanical Rat Pizza & Child Casino.
Your laptop. Your water bottle. Your car. If they don't stand for something, they'll fall for anything. Or is that people? Hm...

This die cut sticker features my signature hand lettering and design. Made from a durable vinyl with a laminate that protects your stickers from scratching, rain and sunlight. 
Approximately 3 in x 3 in