Metro Detroit & Ann Arbor's  Favorite Wedding Invitations
"Rock Paper Scissors made the invitation process so personal and easy! They listened to what we wanted and created a gorgeous custom invitation suite that even fit our budget! "  Lizzy R. 2014
"They helped us understand what we needed and what we didn't. They put together an invitation that exceeded anything I would have ever expected. It was such a great way to introduce our wedding"  Rachel S. 2016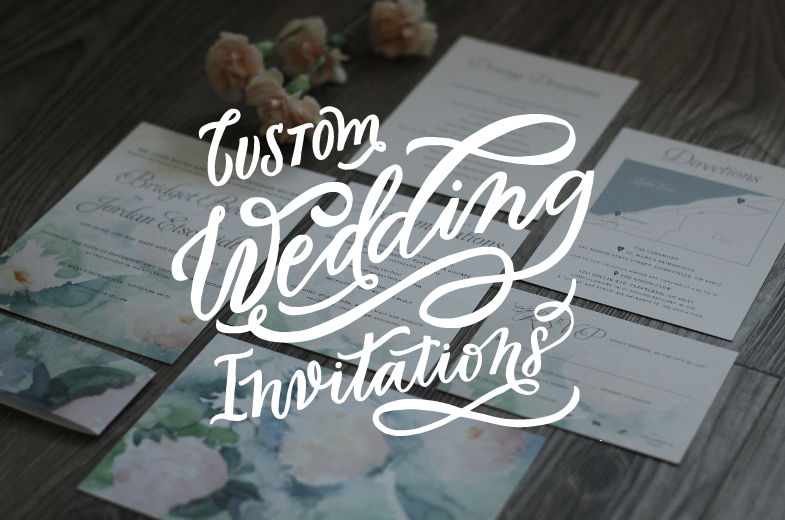 Your wedding invitations should be unique & celebrate your personalities, they should fit your budget, and should be stress-free. They shouldn't be the same invitations that your friends sent, they shouldn't be out of your budget, and the process shouldn't be stressful. 
Our main priority is celebrating the personality of you and your main squeeze on every piece of beautifully designed paper.
Having a circus wedding?  No problem, we love stripes!
A formal wedding?  Calligraphy is the new black, you know.            
  A destination wedding?  Bright colors are so in right now!
We'll meet with you to understand exactly what you want & work to create your perfect invitation suite!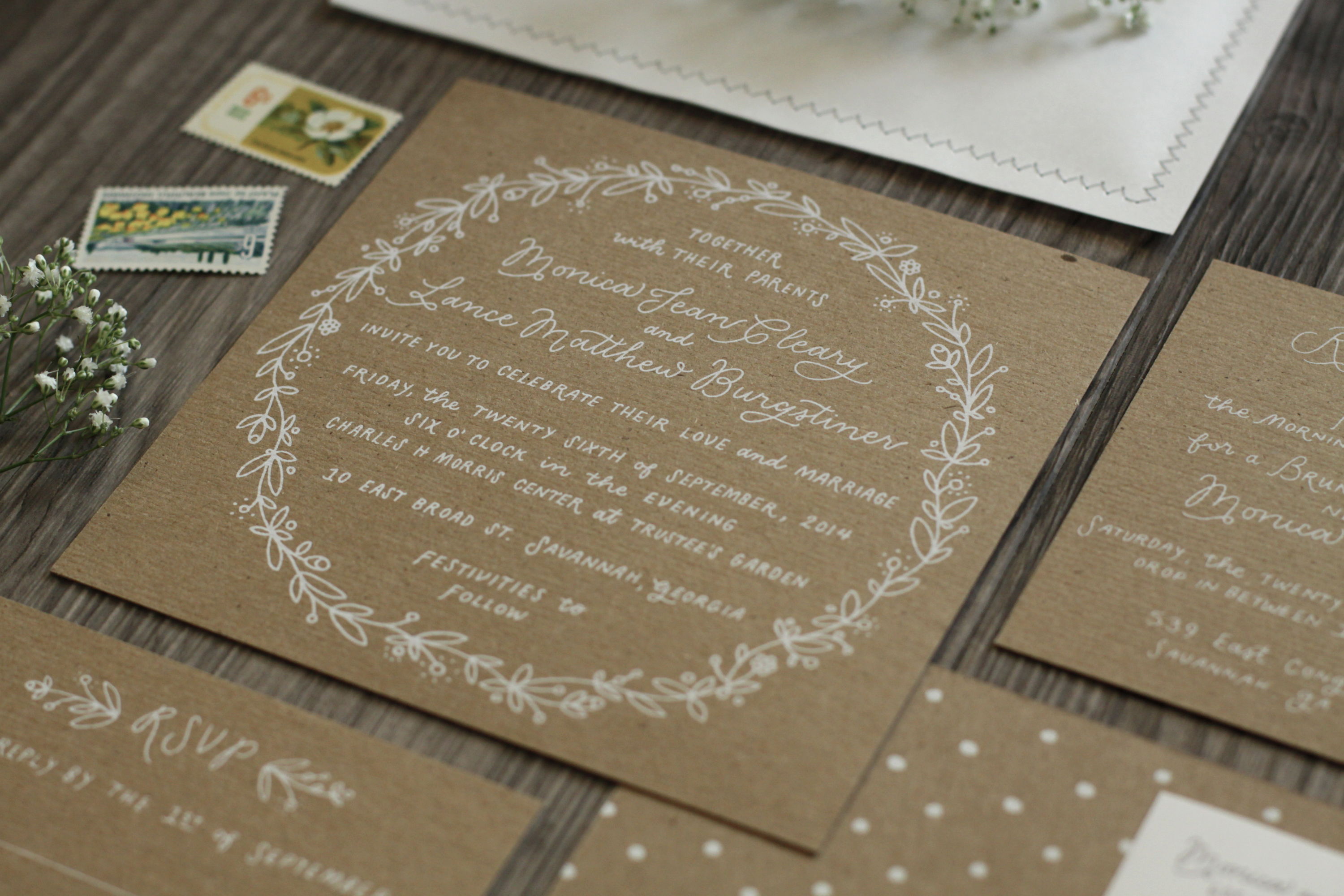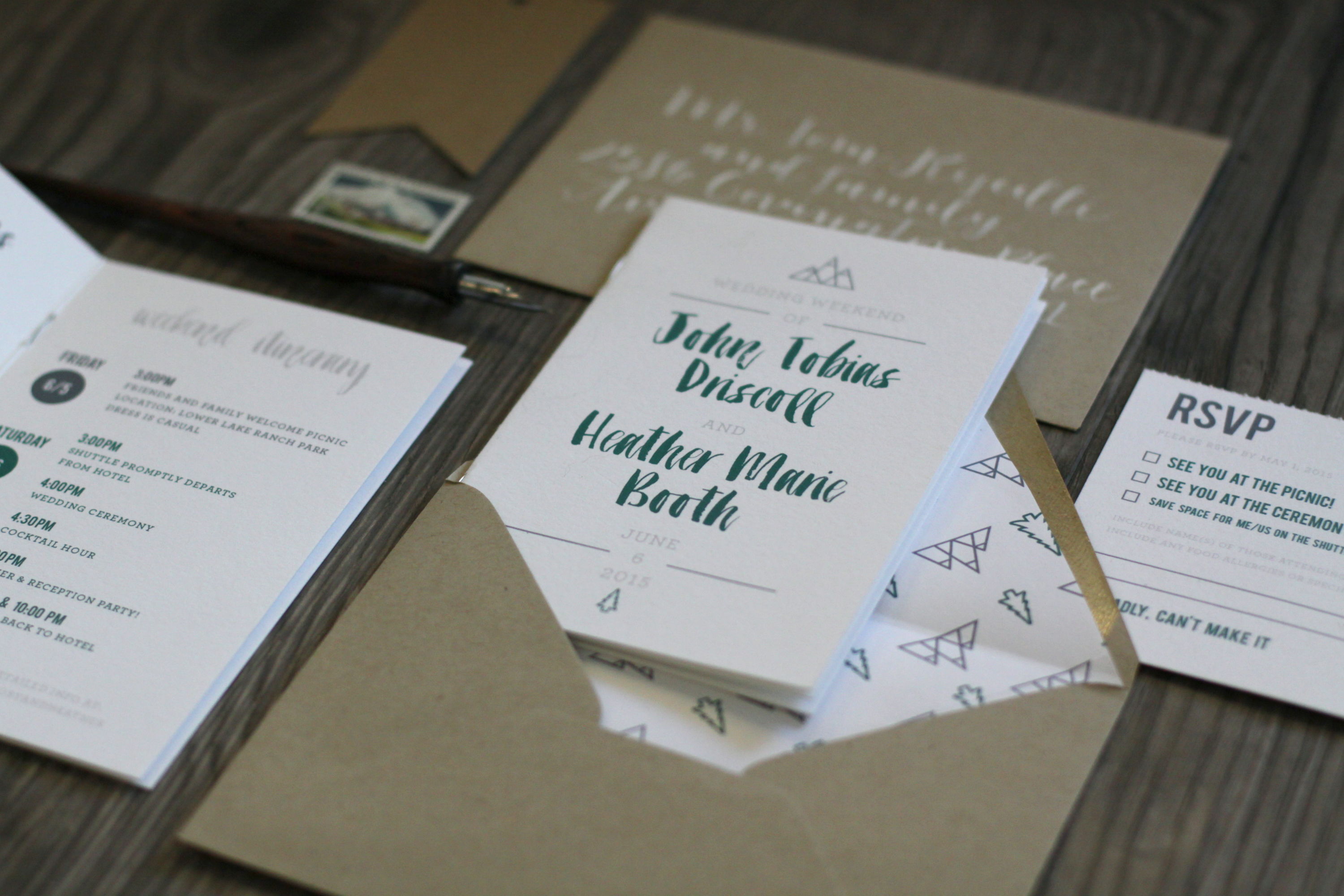 We understand that budgets come in all shapes and sizes and will work to help you meet your budget! 
We'll provide a comprehensive quote 1 business day after we meet with clear and concise pricing. 

We'll help you understand your options and why they cost what they cost.
Invitations shouldn't be stressful. They should be fun. We take the stress away from your wedding invitation process! 
We'll help you with the etiquette. 
We'll help you craft the perfect wording for your invitations. 
We can even address, stamp and send them.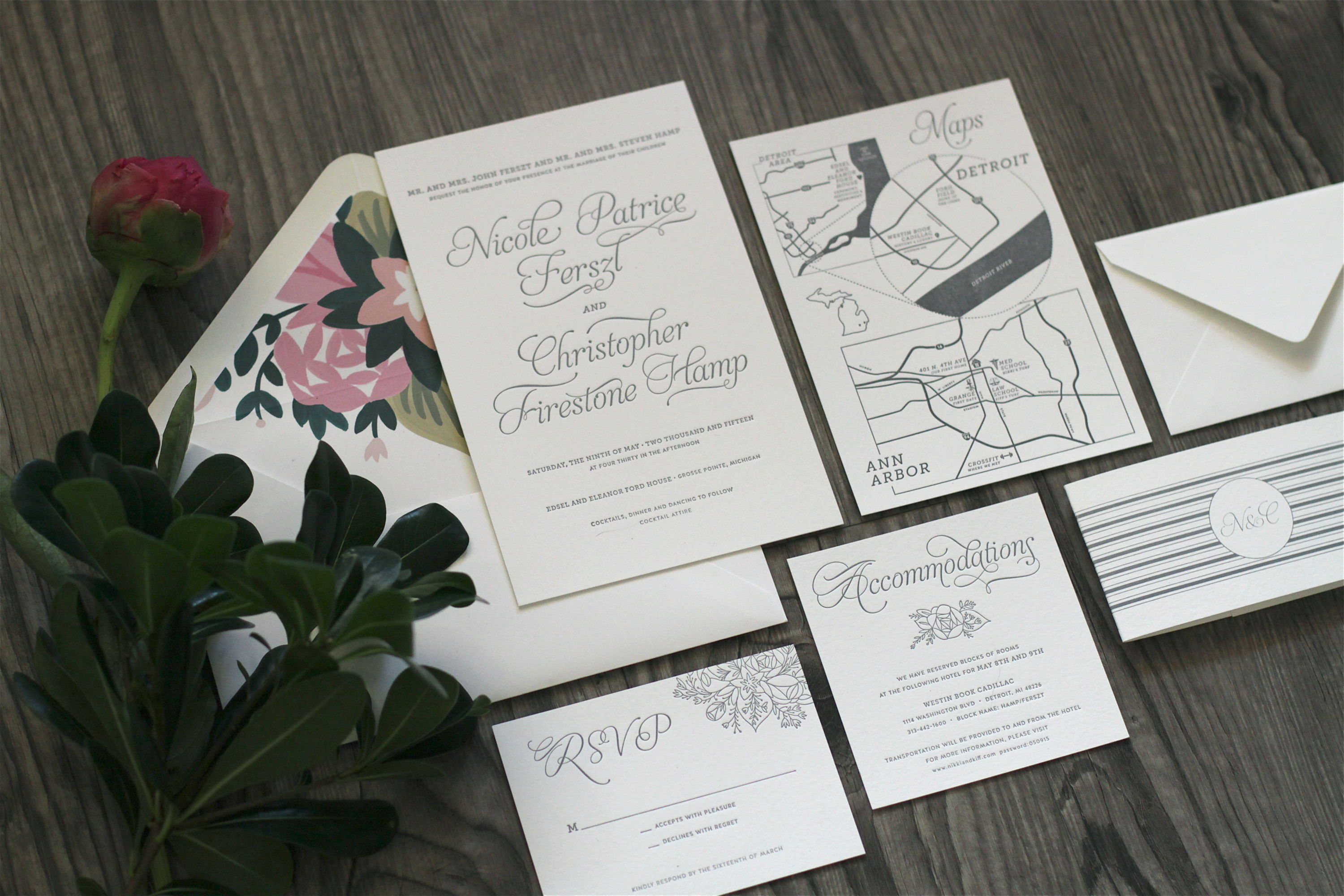 Ready to learn about the process for unique, budget-friendly, and stress-free invitations? 

"Rock Paper Scissors made creating & ordering my invitations so easy and fun! After our first meeting, they were able to create a highly customized invite that totally fit the style of our wedding perfectly!" - Megan C. 2013
Meet with us In Person or Schedule a Video Chat so we can get to know you, your style and exactly what you're looking for. Also, you can get to know and feel comfortable with us! 
Get concierge guidance and have the opportunity to see the difference first hand. Touch our invitations, learn about the paper options and see why we're the best at what we do!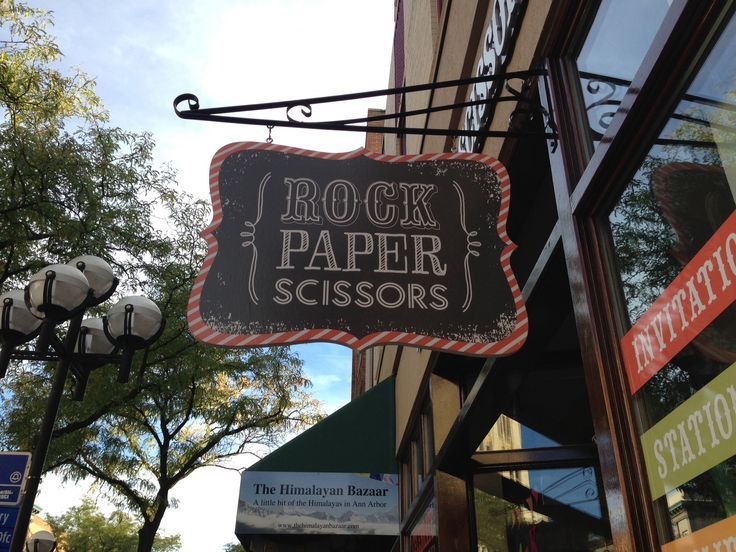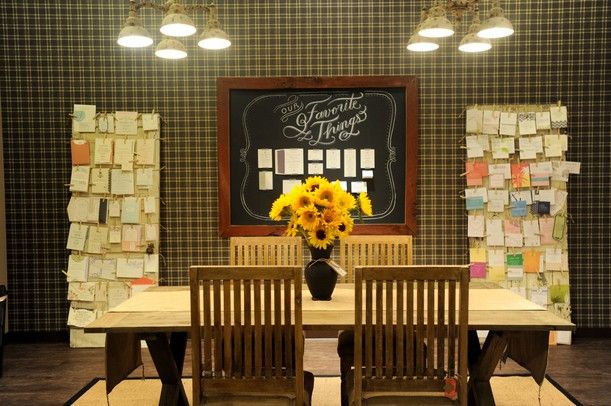 Learn About Design Options, Print Styles and Pricing! 
We offer flat, foil- stamped, engraved, thermographed and letter-pressed printing from the best designers both locally in Michigan and across the country.
Besides our in house custom design, currently we're featuring Alee & Press, BT Elements, Crane & Co., 42 Pressed, Fig 2. Design, Designer's Fine Press, Smock, Bella Figura, Meant to Be Sent, Printerette Press, Dolce Press, William Arthur, Vera Wang, and Haute Papier.
Work with a dedicated consultant through out the process for complete transparency, proofing, printing details and finishing touches. 
Your consultant will manage the entire process with you. She will be your one point of contact and will ensure your invitations are everything you dreamed of and more!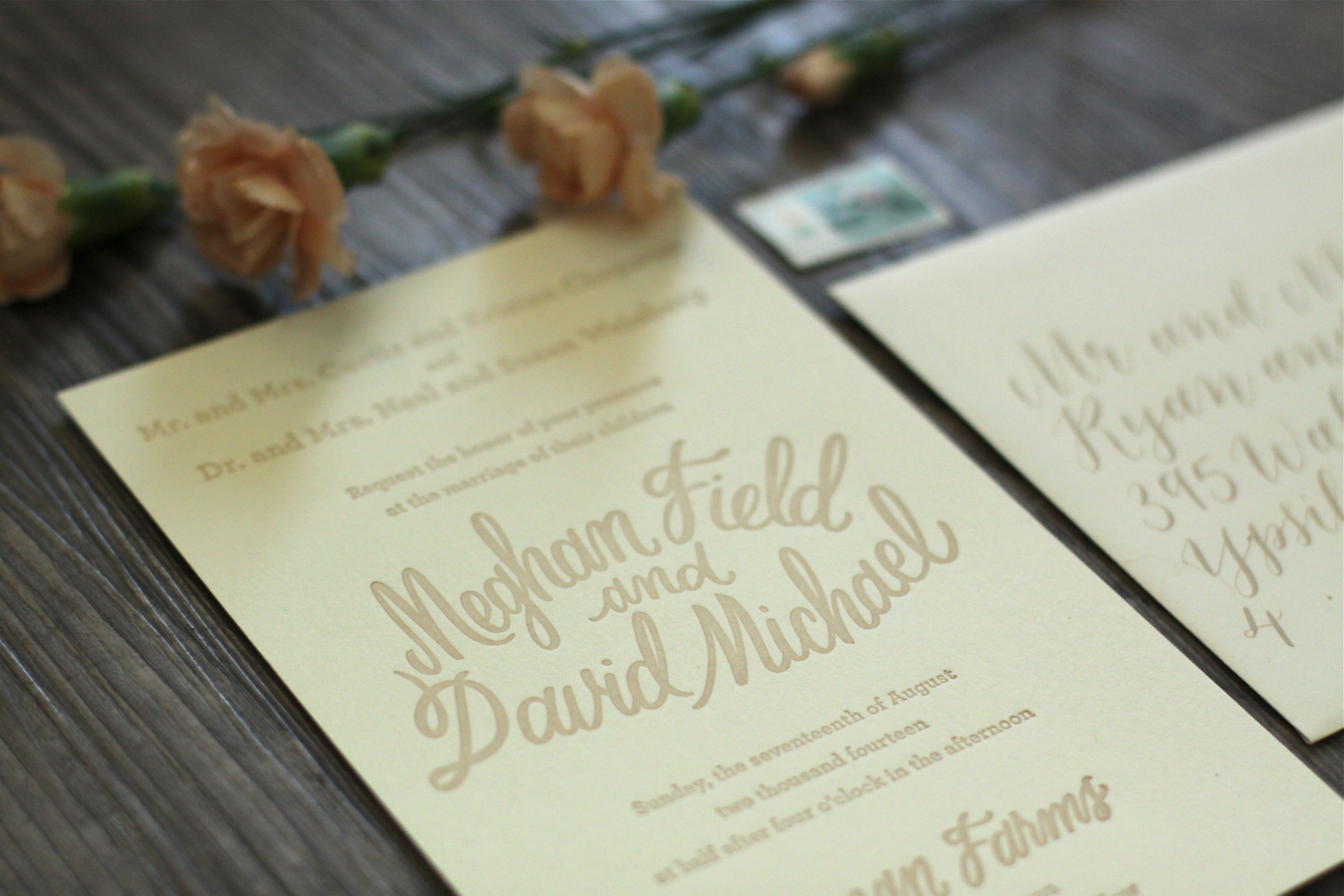 Over 450 lovely couples have chosen us to create their wedding invitations! 
"Our guests still tell us our invitations were the most unique, most beautiful invitations they have ever seen. "  Sara P. 2015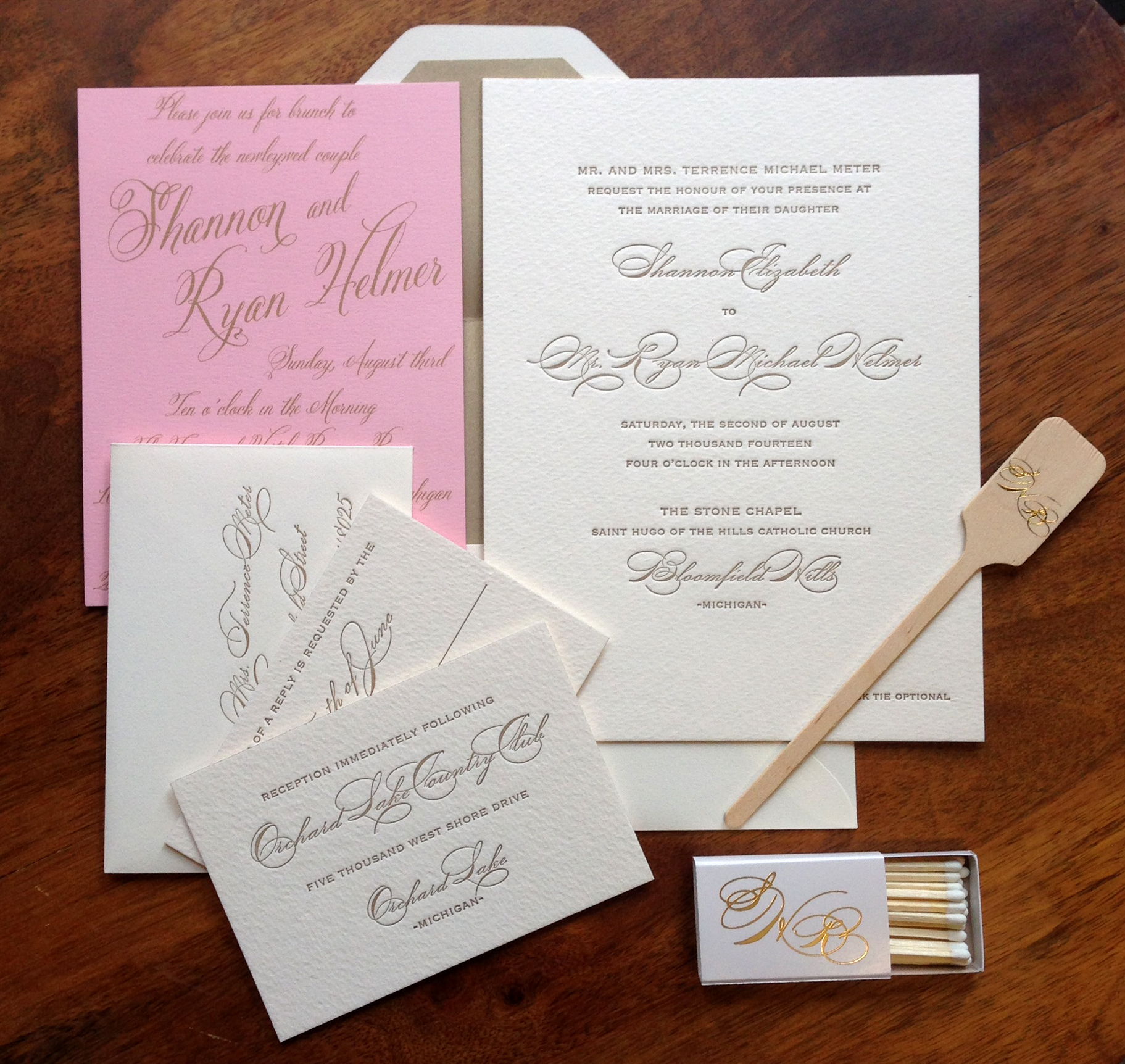 We'll hold your hands through the entire process. 
"We are so happy we went with Rock Paper Scissors for our wedding invitations & printing. Lisa and her team were wonderful and very patient with us. They have wonderful attention to detail and met all of our deadlines. " Mallory 2017 
As seen on Style Me Pretty, Better Homes & Gardens, The Knot, & Martha Stewart Weddings!