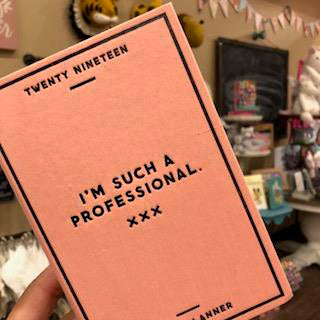 Planners are BACK!
I'm Such a Professional that even my planner says so. 
2019 Daily Planners will be sure to get your sh*t organized! Pick which sassy quote best represents your mess (I mean, organized life) and get it ordered!
The phone has been ringing off the hook since they were re-stocked! Order yours before its too late!