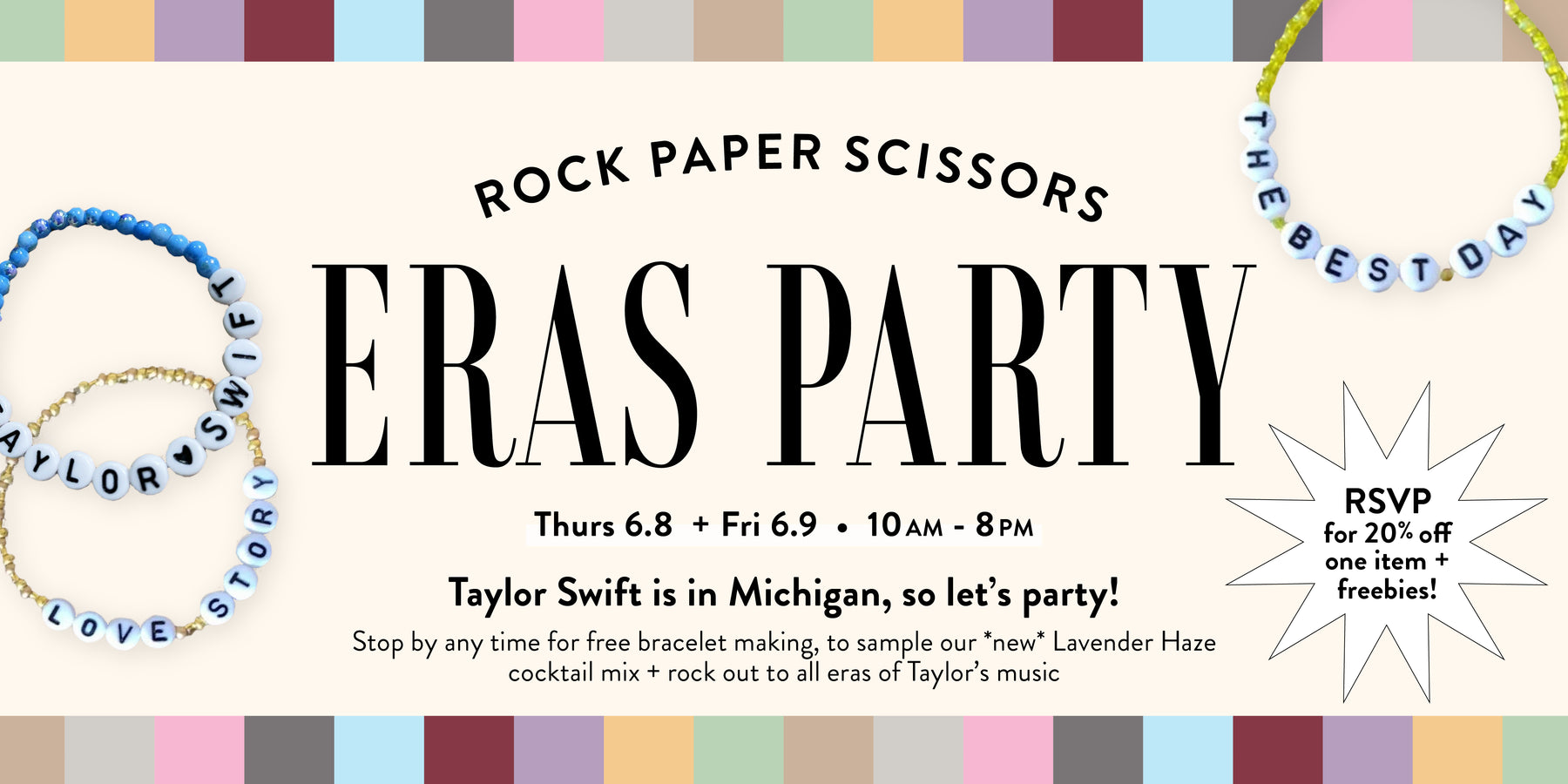 Join Us! Two Day Eras Tour Bracelet Party
Join us for an in-store celebration that's sweeter than "Love Story!" In honor of Taylor's concerts in Detroit, we're hosting a FREE Friendship Bracelet Making event! 
Whether you've scored tickets or not, you'll have a blast creating bracelets to trade at the concert or with other Swifties you meet at RPS. Stop by, sample our *new* Lavender Haze cocktail mix, trade hot goss and make your guess at what two surprise songs you think she'll play at each show! 
Plus, if you RSVP online beforehand, you'll unlock an exclusive 20% discount on any full-priced item when you attend. And that's not all! Plus, we're offering 25% off our bracelet brands like E Newton, Ink + Alloy, Michelle McDowell, and more, only in-store!