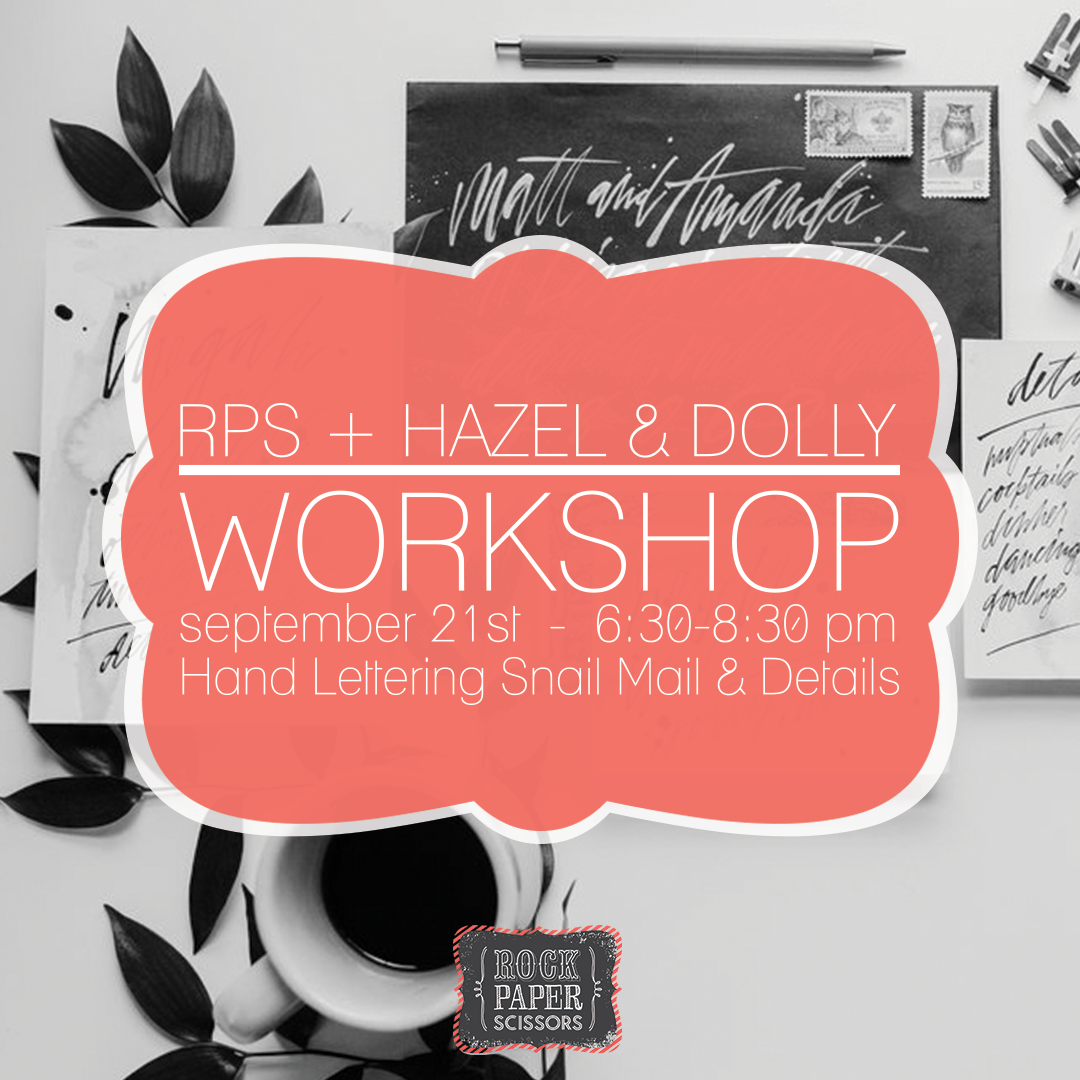 Hazel & Dolly are COMING BACK on the 21st!
Come hang out with us on September 21st from 
6:30p-8:30pm with Rachael from Hazel & Dolly and learn the basics of Hand Lettering! 
Rachael will be showcasing how to Hand Letter Envelopes in a unique way, as well as how to add personal touches to envelopes! 
Join us for a cocktail & snack and leave with a new love for lettering, some skills, a RPS snail mail starter kit and tons of creatively lettered envelopes!