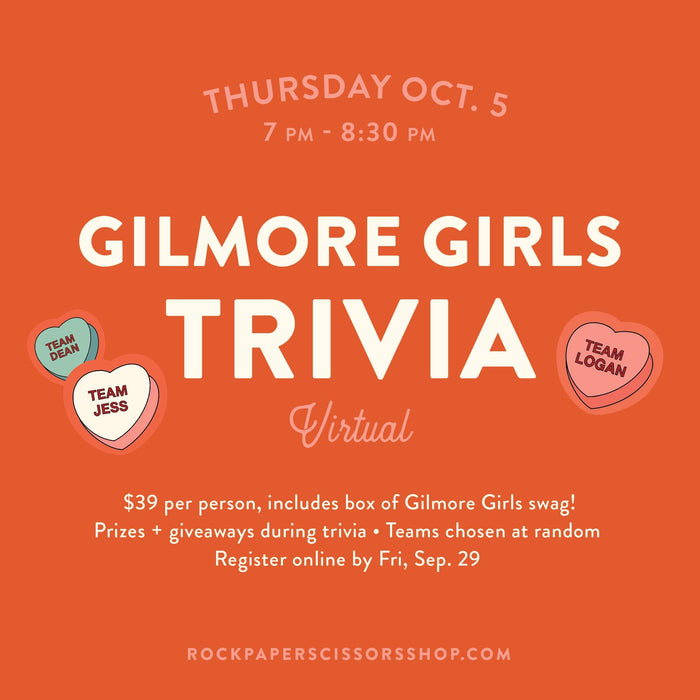 Gilmore Girls Virtual Trivia
Thursday, October 5
7pm - 8:30pm
Spend the evening with us and flex your Gilmore Girls knowledge!
This purchase of a ticket to virtual trivia includes a gift box to be enjoyed during trivia. Box includes: 
* Red vines
* Pop tarts
* Luke's mug
* Scotty P's coffee
* Stars hollow post card set
* Keychain
* Exclusive RPS Gilmore Girls sticker sheet
All boxes ship from Ann Arbor, Michigan, Friday, September 29.
Register by Thursday, September 28 to receive your box in time for trivia!